Yikes! This past weekend was filled with soccer and family functions, so I apologize that I didn't get this up last Saturday. I also missed the Saturday before, so please forgive me? Anyway, let's go ahead and make this a special Monday edition. There are some pretty great things popping up around blogland lately!
Ready for the weekly edition of
"FAB FIVE"
? If you are new to my blog, each week I feature 5 tutorials/projects that really stood out to me and were
FABULOUS
!
So here they are.


This is life-changing! Take a used dryer sheet to dust your blinds. I'll admit that I do not enjoy cleaning my blinds, so the dust builds up. I've started dusting one blind after each load of laundry, and it's made a world of difference. I wish I would have known about this sooner!!!!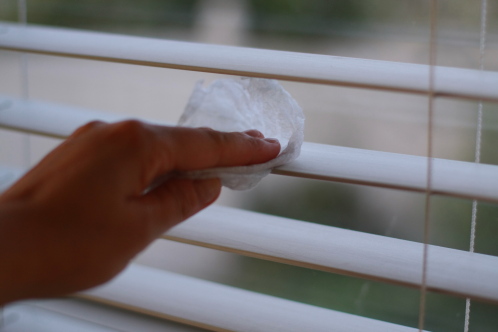 I love this version of a diaper wipes case by Jill. No glue gun, no fabric, doesn't block the cool center thing – it's awesome! This one is definitely going on my list for baby gifts!!!
Do you want to know how much time I spent looking for the right fabric for my living room curtains? Why didn't I think of using a stencil? Beth is a genius!!!
This googly eye frame is too much fun. I love everything about it and my kids would get a kick out of making it and then displaying it in our house!!!
These necklaces are so pretty and I love that they are so simple. Of course, the yellow drew me in right from the beginning, and I am definitely making myself one soon. I think my girls would each like one as well, so that will be a fun mommy/daughter craft night for us!
See? Those were pretty
FABULOUS
, right?
I would love to hear your thoughts and also see anything you thought was
FABULOUS
this week.
If I featured you, please feel free to
grab a button
to proudly display.
I've got a great giveaway coming up tomorrow and remember you only have 3 more days to audition for "
Crafting with the Stars
". Go
HERE
now to submit your entry!