This is a Sponsored post written by me on behalf of New-Skin for SocialSpark. All opinions are 100% mine.
I recently shared with you guys HERE that my son split open his head .
It was quite the gash and required 5 stitches.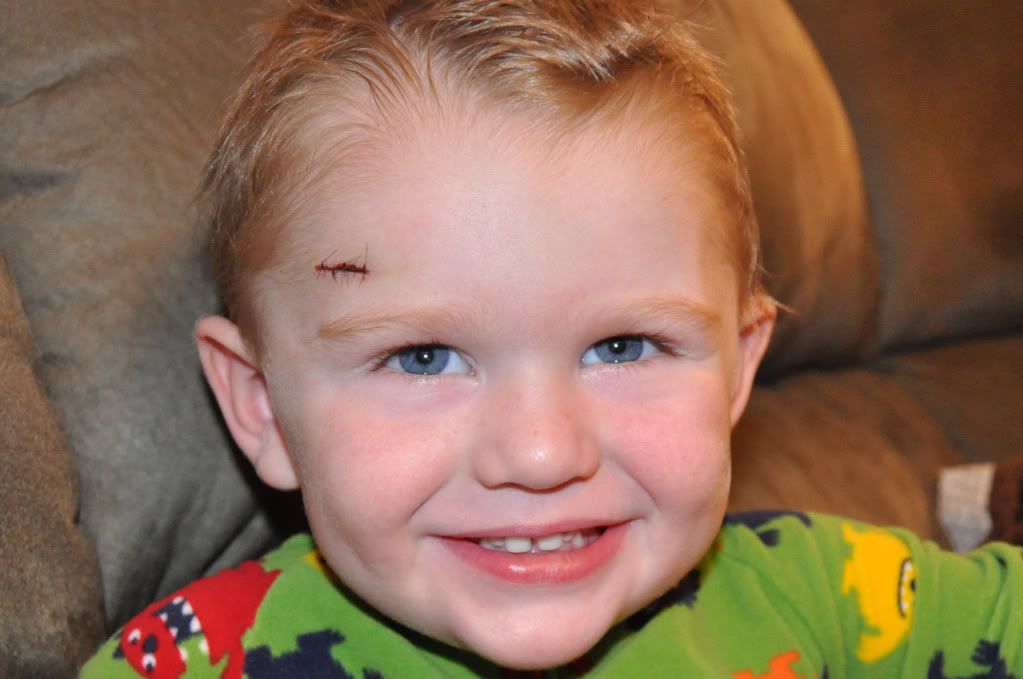 Now the stitches are out and he's healing.
I'm pretty sure it's going to leave a scar, which is okay, but I'd like to minimize it if I can.
Which is why I was excited to hear about New-Skin Products, particularly their Scar Fade™ Gel.
I'm sure this is the first of many injuries to come, especially since I have two active little boys, so I think the Liquid Bandage would come in handy a lot as well.
My family also enjoys camping, so I'm intrigued by the Poison Ivy Treatment. It wouldn't hurt to have it on hand, right?
Speaking of camping, right now there is a New-Skin sweepstakes going on, where you could win a 4-day adventure of your choice.
All you need to do is complete the entry form on the New-Skin® Share the Outdoors sweepstakes link above, and have your friends and family visit your sweepstakes page to earn up to five votes per day – every vote increases your chances of winning the adventure of your choice!

 
Where would you go? I'd love to hear why you want to win the sweepstakes and how you would use New-Skin® products if you win!  And if you want to improve your chances of winning, feel free to leave a link to your sweepstakes page in your comment to help increase clicks.
Also, if you've used the Scar Fade™ Gel before, I'd love to hear how it worked for you!