In 2012 there are a couple of things I really want to do.

1. Run a Marathon
I've
mentioned before that I'm a jock
. Exercise is so many things to me – hobby, stress relief, "me" time, etc. One of the things I'm going to do this year is run a marathon. It might come as a shock to some of you that I've never done this. I've run a couple of half marathons, and I did complete an
IRONMAN 70.3 in the summer of 2009
, but I've never actually run a marathon by itself. As much as I would like to do another IRONMAN, I just don't have the time to train for it at this stage in my life. Even though it will be tough, I do feel like I could fit in the running training. Especially, since I have this to help me.
Run Less Run Faster
is a book that I recently got and I am loving it. It has training programs where you only run 3 times a week. It focuses on the QUALITY not QUANTITY of running. It's completely personalized for your own fitness level and goals. I'm going to start out with the 12-week training program for the 5K. Which means I am going to be running the
Running of the Leopards 5K
on March 24, 2012.
I'll tweak my training a bit around the beginning of February so I can start my 18-week training program for the
Utah Valley Half Marathon
on June 9, 2012. Then that leaves me 21 weeks to get ready for the
St. George Marathon
on October 6, 2012.

2. Give Up French Fries
I shared this with you guys on
Facebook
and I know it might seem like a strange resolution. It's not that I eat French fries a lot, but whenever I do, I feel sick afterwards. They just don't digest well. I want to eat healthier, because when I do I feel better, my workouts are better (performance, energy, etc.), I sleep better. The benefits go on and on. Something that is going to help me with my goal to eat better is
this cookbook
.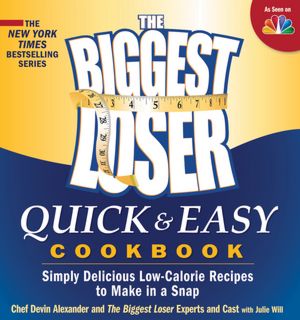 I'm so excited to dig in and start trying these recipes. (Hopefully I can lose the last bit of my baby weight as well).

3. Finish my daughters' shared bedroom and my son's sports room.
What did I start making? Twin-sized puff quilts for both of my daughters. I haven't worked on them in 9 months. I got a little burnt out, had a baby, yada-yada-yada… This is the state I left them in.
Quilt #1
Quilt #2
Must.Finish.Those.
They'll look so good in their room, which is really close to being done.
Then there is my 2-yr old son's room.
I've got this awesome Play Ball fabric from
Riley Blake Designs
, that I need to figure out a quilt with.
I'm getting that done this year, too!

Well those are just a few of mine. I've got a couple more, but they are a little more personal.
Follow along with me this year as I make them happen.
Plus I've got lots more in store for 2012!

What are some of your New Year's resolutions? I'd love to hear!