This is a Sponsored post written by me on behalf of
Quaker Oats
for
SocialSpark
. All opinions are 100% mine.
I eat oatmeal every morning for breakfast.
For several reasons:
1. I like it.
2. It's low-calorie and fills me up.
3. It's a quick breakfast to make.
4. It's a slow-release carb. This is important because I work out in the mornings, and need good fuel to sustain me through those workouts. "Slow-release carbs" are also awesome for weight loss and fat burn!
Obviously eating it every day I use a lot of oats (I even buy it in bulk, and yes that is a 10 lb. package).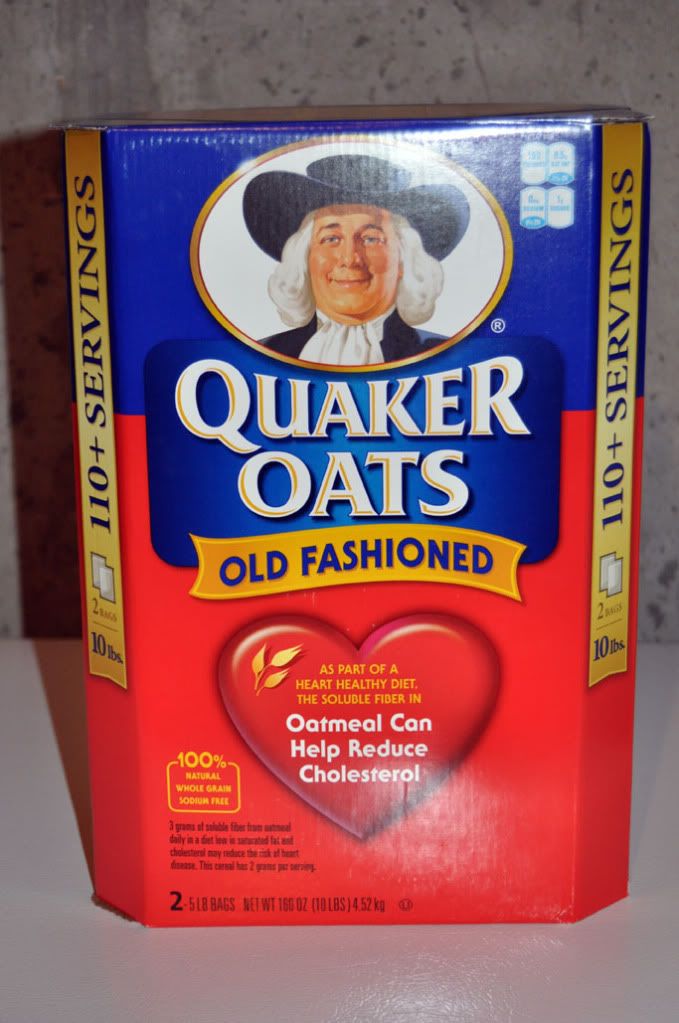 I received the Banana Nut Bread and Cinnamon Pecan Bread.
Right away I checked out the nutritional information (because that kind of stuff is important to me). Fortunately, it passed my inspection because it's a
wholesome food
loaded with great nutrients and is low-calorie.
I don't feel bad at all eating 140 calories for a
breakfast snack
(or anytime of day for that matter).
I grabbed a Banana Nut Bread bar and followed the recommendation to warm it up in the microwave for about 10 seconds.
I really liked it, but the true test came when I gave one to my 6-year old. She opted for the Cinnamon Pecan Bread bar.
And the result is?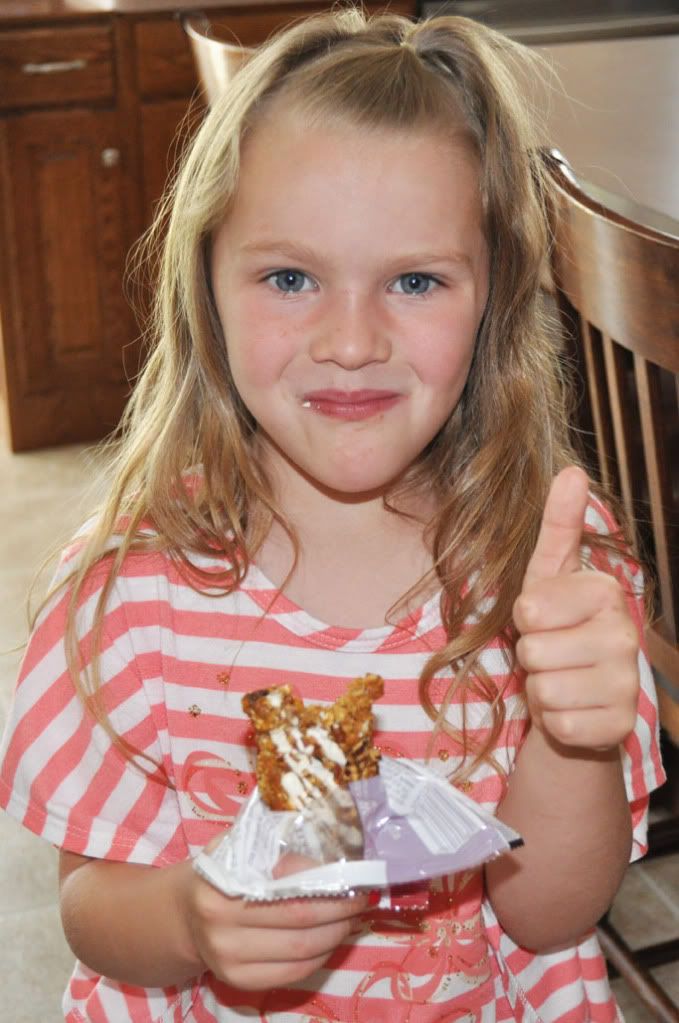 Thumbs up!!!
This is definitely something I would give my kids!
As I mentioned it's healthy, but they are also quite tasty. Our family's favorite flavor is the cinnamon pecan bread, but I honestly liked both flavors and will probably keep both on hand for variety.