This is a Sponsored post written by me on behalf of
VTechKids
for
SocialSpark
. All opinions are 100% mine.
My son just turned 3 years old! I can't believe how big he is.
Like most boys, he loves cars and dinosaurs. So when I was asked if my son would like to receive two
Switch & Go Dinos
by Vtech, I gladly said "yes".
These toys are ingenius! They are dinosaurs, but then easily morph into cars. So you get TWO toys in ONE!!!
He received the T-Rex,
and the Triceratops.
I'm happy to report
that they were a HUGE hit!
He had a lot of fun changing them from dinosaurs to cars, and then back again to dinosaurs.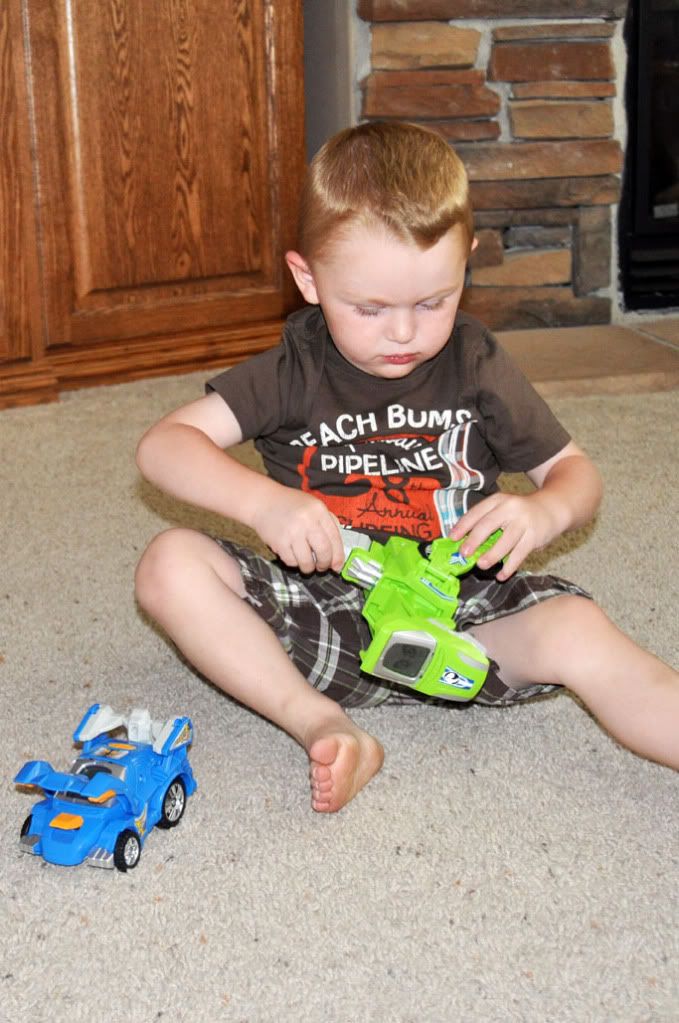 It's fun because the LCD screen has different animation options likes eyes when in dinosaur form, then driver faces when in vehicle form. The sound effects are awesome and really bring the toys to life, but also provide some neat dinosaur facts, so your child is learning at the same time.
I couldn't be happier with them because he absolutely loves them!
He played with them,
and played with them.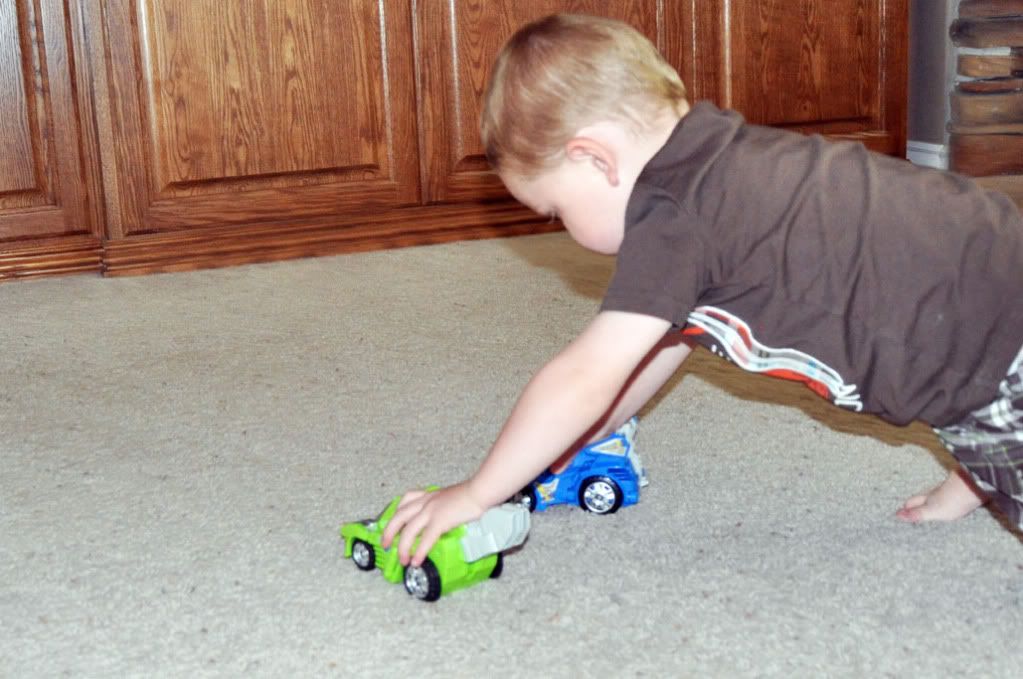 Even his little brother wanted in on playtime.
I think these are great toys to have on hand, especially for little boys. It keeps them busy (plus provides some interactive learning)!
Beginning June 18, they'll be on sale at VTechKids.com.
So here's a question for you... Who do you like better in a fight? T-Rex or Triceratops?
I'll let you know the outcome since I'm sure they will be battling each other many times in our house!
Thanks Vtech for making both my boys happy!